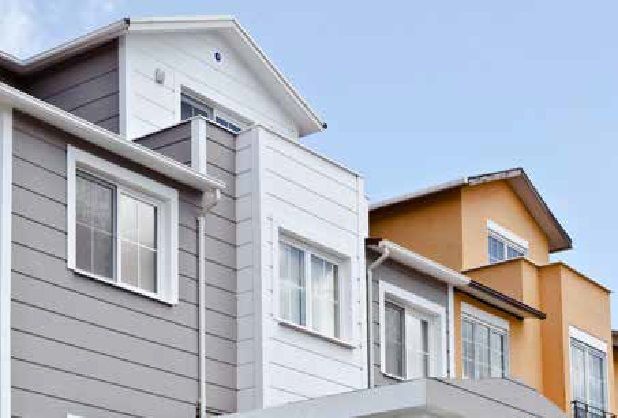 Fiber cement panels are a mixture of cement and cellulose and various chemicals that are harmless to health.
Fiber cement panels have high fire resistance and environmental friendliness, they are suitable for cladding both internal space and external facades of all types of buildings.
These panels have the following features, which are preferred in all areas where high strength is required:
Do not contain harmful substances,
Do not swell in water, do not mold,
Provide excellent sound and heat insulation,
Do not affect by humidity,
Ideal for prefabricated buildings,
This is not plastic, environmentally friendly material,
Non-flammable,
Do not encourage insect breeding,
Quick and easy installation.

AREAS OF USE
During the construction of internal and external walls of all types of buildings,
In ventilated facade cladding systems,
In thermal insulation cladding systems,
On all surfaces in prefabricated and light steel structures,
In sections of the building made of steel structure,
As a finishing material, just for painting,
As a substrate for all types of coatings, wallpapers or ceramics in outdoor and indoor areas,
In damp rooms, under tiles,
For indoor and outdoor ceiling coverings,
In suspended ceiling systems,
During the construction of a firewall,
Where soundproofing is required,
In thermal insulation systems,
As the bottom sheet of roofing,
As support material for cabinets or panels,
On walls, parapets and ceilings of balconies and terraces,
In the coatings of steel columns and false columns,
When erecting fences around the perimeter of the site.